West Pasco Board of REALTORS® gives back to the community!

As part of our ongoing support to Habitat for Humanity, West Pasco Board of Realtors Board Realtors Board President, David Longspaugh, presented a check for $10,000.00 to help support their mission of allowing more of our community members to have a safe and reliable place to live.
Pictured from left to right, Patty Sutton, Vice President of Developement, West Pasco County Habitat for Humanity of Pinellas and Pasco Counties, WPBOR Civic Affairs/HoP Committee Member, Jeffrey Bronner, Diane Maxwell Cratty, WPBOR 2019 Board President, David Longspaugh, Mike Sutton, CEO of Habitat for Humanity of Pinellas and Pasco Counties, Pictured in back from left to right is WPBOR Civic Affairs/HoP Chairman, Jim Wallace and Tracy Moore.
"""""""""""""""""""""""""""""""""""""""""""""""""""""""""""""""""""""""""""""""""""""""""""""""""""""""""""""""""""""""""""""""""""""""""""""""""""""""""
The Civic Affairs/HoP Committee and the Business Partners Committee presented a check to Youth Haven Ministries Teen Center on Friday, November 22nd in the amount of $2,000.00. 
YHM Teen Center is a source of hope to middle and high school students. The center offers various clubs and activites for youth including an art program, life skills training, leadership, student led clubs, and more. They are a local grass roots all volunteer organization located at 5622 Marine Parkway, New Port Richey if you would like to make a donation.
None of this would have been possible without the generosity of our members. We thank each and every one of you!
Pictured from left to right, WPBOR Business Partner Chairman, Paul Friedlander, WPBOR 2019 Board President, David Longspaugh, WPBOR Executive Officer, Sammie Copeland, YHM Teen Center President, Tony Losacco, WPBOR Education Director, Diana Cammaratta-Werner, WPBOR Civic Affairs/HoP Committee Member, Deborah Cavaliere and some of the youth at the center.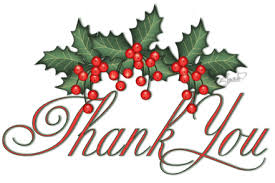 A very special thank you to Jody Pastorino of Paramount Bank for providing lunch and refreshments for the "Who Owns That Property? A Guide to Wills, Trusts and Probate" Webinar. As always, Jody goes out of her way to make sure their is plenty of food for everyone and it is always delicious! We appreciate all that you do!
Thank you to Cookie Miller of Florida Luxury Realty for being the monitor for this class and for all the many other webinars you monitored this year.  We appreciate you.


 Are You Getting The Most Out Of The Tax Laws?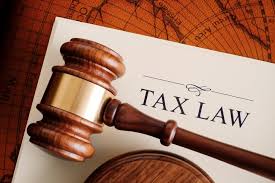 Members may not be aware that the solicitation of potential customers is regulated under the Telephone Consumer Protection Act (TCPA).

TCPA prohibits text messages to wireless numbers using automated telephone 
dialing equipment without adequate consent. We have noticed an uptick on issues regarding the TCPA. For more information, below are links to NAR's website:
Premium Business Partners
Come & Discover West Pasco County
West Pasco County is situated along the Nature Coast of Florida over-looking the beautiful blue-green waters of the Gulf of Mexico. Blanketed in Florida sunshine and flowing with neighborhood unity, each community in West Pasco holds a unique history and captivating charm.