The Board Office is closed for anyone who would like to enter the building for the safety of our members and staff.
However, we are available for assistance via telephone at 727-848-8507 or via e-mail:
Sammie Copeland – sammie@wpbor.com
Diana Cammaratta – diana@wpbor.com
Linda Reardon – lindy@wpbor.com
Lindsay Monson – lmonson@wpbor.com
We hope you and your families stay well during this trying time.
Our thoughts and prayers are with everyone.
"""""""""""""""""""""""""""""""""""""""""""""""""""""""""""""""""""""""""""""""""""""""""""""""""""""""""""""""""""""
A message from our Board President…..

I recently participated in a Florida Realtors web-ex conference with President Barry Grooms and the leadership team. Board Presidents and Association Executives from all over the state participated. We had a robust discussion about our industry and the health and safety of everyone. We urge you to follow all directives from the Florida Surgeon General and CDC.
Every area of Florida is dealing with the same issues and concerns. All of the Boards have made their voices heard regarding policies they are enacting and procedures they are following to provide real estate services in the safest way possible.
The West Pasco Board building is no longer open to in-person visits. You can call or email the staff who will assist you.  Should Pasco county enact a shelter-in-place order, the staff will be working remotely from their homes.  We have the technology to do so, and early last week the staff began setting up their remote systems, in order to be prepared. A number of our members live in Pinellas county and they would need to adhere to any order given by the Pinellas county officials.
Open Houses have been addressed by the Florida Surgeon General. President Barry Grooms was informed that the Surgeon General is telling Realtors to not hold in-person open houses. Open houses can be done virtually and through video. I ask that our Broker members address this within their offices and have a policy in place for open houses during this time.
Real estate is considered an essential service, and as we move forward you may see some lag-time in certain services, as lenders need income verification and other information from employers who are already on a work from home system. Appraisals and home inspections may also have a longer turn-around time than usual.  People working in these areas of our business may decide they don't want to go into the field, and that could lengthen the time for these services to be completed.
As a community of professionals, we will need to come together and help each other as we navigate this current situation.  Your West Pasco Board leadership team is here to assist you in any way we can.  This is an uncertain time and information is coming at us all quickly, but it is a temporary situation and we will all get through this together. Please care for each other.
Be Well and Be Safe.
Michael J Gallo P.A.
President-West Pasco Board of Realtors   

 

Florida Realtors COVID-19 Resource Page has been updated!
The Florida Realtors coronavirus resource page now features a video answering many questions regarding use of the Coronavirus/COVID 19 addendum. There is also a link to a full list of FAQs. This is general guidance for use of the form. Given the unprecedented nature of this pandemic, members are encouraged to call the legal hotline at (407) 438-1409 for specific questions. 
IMPORTANT – 
Open Houses Must Adhere to CDC Guidelines
The Florida Surgeon General has informed Florida Realtors of anecdotal reports of open houses with more than 10 attendees.  It is essential that any open house adhere to CDC recommendations for safe social distancing.
Housing is an essential need and Realtors in Florida need to continue to work to provide it but only in a safe format. Please note that yesterday, Florida Realtors, the Florida Land Title Association and the Florida Home Builders Association asked Gov. Ron DeSantis to consider real estate transactions and title recording essential services which should remain active, pledging to adopt steps to minimize health and safety risks for practitioners and customers.
Please ensure your social media and advertising communications do not mislead the public about access to open houses in large groups. Please institute controls to ensure no more than 10 people, including yourself, gather at one time, and keep to the required 6-feet distance between individuals.
Thank you for your cooperation.
Juana Watkins
Florida Realtors General Counsel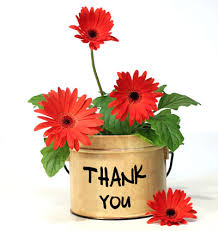 A tremendous thank you to Richard Ackley of ARK Title Services, LLC for providing lunch at our General Membership Meeting. The food was so fresh and delicious. We cannot thank you enough for your kindness and generosity.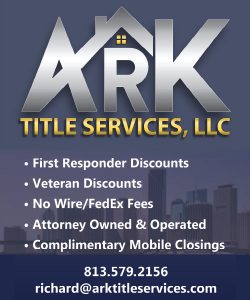 Thank you to our Premium Sponsors; Jody Pastorino of Paramount Bank and Patricia Assmann of Carter Foreman, and to all our Secondary Sponsors participating at our St. Patty's Themed Mixer. The food was absolutely delicious and everyone had a great time!
                       

Thank you to Allison LaVechia of Third Federal Savings & Loan for providing lunch and refreshments for "Taxes & Money – Pay Less & Keep More." Our members thoroughly enjoyed all the delicious food!


Thank you to Mike Chissell of Mike Chissell Mortgage for providing resfreshments for "Get More Out of Your iPad" class. You had such a great assortment of food for our members to enjoy.
We also want to thank WPBOR President, Mike Gallo, for teaching this class. Mike did an outstanding job!


Thank you to Carolyn Hersh of Hersh Insurance for providing refreshments for the Leads, The Lifeblood of Real Estate Class. The pizza you provided was absolutely delicious. We sincerely appreciate it.
A big thank you to Tanya Eldert for putting this class together and teaching it.  Our members loved the class. They thought it was very informative and that Tanya was very engaging. Thank you Tanya for all that you do for our Board!


A tremendous thank you to all our panel members who participated in our  "Selling That Sinking Feeling; An Expert Panel on Sinkhole Properties." Thank you Gary Joiner, Pasco County Property Appraiser,
Jeff Blaskvitch, Pasco County Plans Examiner Supervisor, Frank Vitale, L.R. E. Ground Services, Inc., Darian Ward of Goosehead Insurance, Jim Wallace, REALTOR® and our Moderator, Scott Byrnes, of All Corners Home Inspection.
Thanks to all of you, we had one of the best programs we have ever had. There were so many people that came up to us as they were leaving and said they wanted us to know how much they enjoyed the program 
and how valuable the information was that they received.  We could not be more grateful to all of you for your participation.
"""""""""""""""""""""""""""""""""""""""""""""""""""""""""""""""""""""""""""""""""""""""""""""""""""""""""""""""""""""""""""""""""""""""""""""""""""""""""
Click on the link below to find out why Home Ownership Matters!

West Pasco Board of REALTORS® gives back to the community!

As part of our ongoing support to Habitat for Humanity, West Pasco Board of Realtors Board Realtors Board President, David Longspaugh, presented a check for $10,000.00 to help support their mission of allowing more of our community members to have a safe and reliable place to live.
Pictured from left to right, Patty Sutton, Vice President of Development, West Pasco County Habitat for Humanity of Pinellas and Pasco Counties, WPBOR Civic Affairs/HoP Committee Member, Jeffrey Bronner, Diane Maxwell Cratty, WPBOR 2019 Board President, David Longspaugh, Mike Sutton, CEO of Habitat for Humanity of Pinellas and Pasco Counties, Pictured in back from left to right is WPBOR Civic Affairs/HoP Chairman, Jim Wallace and Tracy Moore.
"""""""""""""""""""""""""""""""""""""""""""""""""""""""""""""""""""""""""""""""""""""""""""""""""""""""""""""""""""""""""""""""""""""""""""""""""""""""""

The Civic Affairs/HoP Committee presented a check to Pastor Mary of Joining Hands Mission on December 19, 2019 in the amount of $1,000.00.  Joining Hands Mission United Methodist Church is a source of hope to the persons we serve in the community through physical and spiritual nourishment.
Pictured from left to right, Patty Sutton, Vice President of Development, West Pasco County Habitat for Humanity of Pinellas and Pasco Counties,

WPBOR Civic Affairs/HoP Chairman, Jim Wallace, 

WPBOR Civic Affairs/HoP Committee Members, Connie Walker of Wells Fargo, Jeffrey Bronner, Deborah Cavaliere, Connie Lucco, Lynn Starr and Ashley Barrett. Pictured in front is Pastor Mary of Joining Hands Mission.
"""""""""""""""""""""""""""""""""""""""""""""""""""""""""""""""""""""""""""""""""""""""""""""""""""""""""""""""""""""""""""""""""""""""""""""""""""
The Civic Affairs/HoP Committee and the Business Partners Committee presented a check to Youth Haven Ministries Teen Center on Friday, November 22nd in the amount of $2,000.00. 
YHM Teen Center is a source of hope to middle and high school students. The center offers various clubs and activities for youth including an art program, life skills training, leadership, student led clubs, and more. They are a local grass roots all volunteer organization located at 5622 Marine Parkway, New Port Richey if you would like to make a donation.
None of this would have been possible without the generosity of our members. We thank each and every one of you!
Pictured from left to right, WPBOR Business Partner Chairman, Paul Friedlander, WPBOR 2019 Board President, David Longspaugh, WPBOR Executive Officer, Sammie Copeland, YHM Teen Center President, Tony Losacco, WPBOR Education Director, Diana Cammaratta-Werner, WPBOR Civic Affairs/HoP Committee Member, Deborah Cavaliere and some of the youth at the center.
 Are You Getting The Most Out Of The Tax Laws?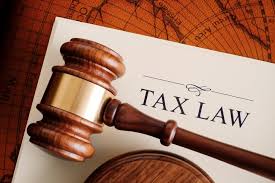 Members may not be aware that the solicitation of potential customers is regulated under the Telephone Consumer Protection Act (TCPA).

TCPA prohibits text messages to wireless numbers using automated telephone 
dialing equipment without adequate consent. We have noticed an uptick on issues regarding the TCPA. For more information, below are links to NAR's website:
Premium Business Partners
Come & Discover West Pasco County
West Pasco County is situated along the Nature Coast of Florida over-looking the beautiful blue-green waters of the Gulf of Mexico. Blanketed in Florida sunshine and flowing with neighborhood unity, each community in West Pasco holds a unique history and captivating charm.