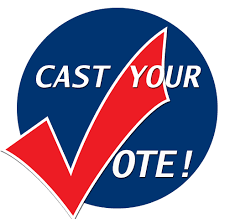 West Pasco Board of Realtors® Elections Voting is now open for the 2020 Board of Director's Slate!
Click on the link below; enter you NAR I.D. Number and click Sign In

Click on Voting at the top of the page

Click on "Start Election"

Click on each person

Click on "Continue to Step 2: Voting Summary"

Click on "Submit Vote Now"
Once you cast your vote, you will receive a confirmation. Please note that even though there is only one candidate for each position, everyone still needs to cast a vote for each person.
Take the time to place your vote and you will automatically be entered into a drawing to win a $50.00 gift card at the Thanksgiving Luncheon.
Voting will be open until midnight on November 19th.  The winners will be announced at the General Membership Thanksgiving Luncheon the next day.
If you have any questions, please call the office at 727-848-8507.
Thank you for taking the time to vote.
Good luck to all the candidates running!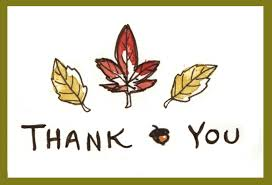 A very special thank you to Mike Gallo and Mike Dumas for teaching the "Using Video to Get Leads & Grow Your Business" class. Thank you for giving us so much of your time and for sharing your knowledge and talents. Your presentation was very informative, educational and exciting! We are very blessed to have you as members. WPBOR loves "Mike & Mike."
A great big "Thank You" to Paul Friedlander of Total Title Solutions for providing such fabulous refreshments for this class! As always, Paul had a great assortment of food and he even brings his toaster for the bagels!
WPBOR loves our Business Partners!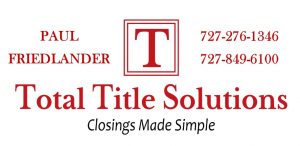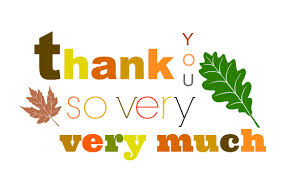 A very special thank you to Gary L. Davis, Esq. of Gary L. Davis, PA for putting together the Understanding & Using the Residential Contract for Sale & Purchase."
We would also like to thank Gary L. Davis, PA and Cathy Kranich of 1st Affiliated Title Service for providing refreshments and lunch for our members. Everyone enjoyed the delicious food.
A big thank you to John "Jay" St. Lawrence, Esq. of Attorneys' Title Fund Services, LLC for teaching the class. Jay did an excellent job. He provided very valuable information that was very easy to understand. He also gave our members a terrific manual that was very helpful and will be a great tool for future use.
Thank you to all our members who attended this great program. We appreciate all of you.
We are very blessed to have such wonderful, kind and very generous "Business Partners." There aren't enough words written on this page to let you know how grateful we are for your support!
A special thank you to Gary L. Davis, Esq. for moderating and putting together such a great panel of experts for our "Selling the Salt Life: An Expert Panel on Waterfront Property Program" and to our speakers for taking time out of their busy schedules to provide such valuable information to our members. They absolutely loved the program!
Thank you to the following speakers:
Barbara Brown, Esq., Brown & Associates Law & Title
Jeff Blaskvitch, Pasco County Plans Examiner Supervisor
Patrick J. Phillips, Pasco County Code Enforcement
Scott Byrnes, All Corners Home Inspection
Fran Oreto, Appraiser
Laurie Johnson, Land Home Financial Service
Shelita Stuart, Walden Insurance Network
We would also like to thank Gary L. Davis, PA and 1st Affiliated Title for providing such a delicious lunch.
Great job everyone!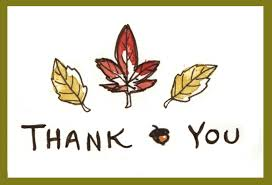 A great big thank you to Richard Ackley of Ark Title Services and Eugenia Parlow of Two Men and a Truck for being our 'Premium Sponsors" and to all our secondary sponsors for an amazing  "Halloween Mixer" at Molly Malone's! Everyone had such a great time and the food was absolutely delicious!  We love our Business Partners!

Thank you to our Business Partners, Ronnie Bryant of Qualified Services Corporation and Paul Friedlander of Total Title Solutions for providing the most delicious lunch to our members at our General Membership Meeting. We sincerely appreciate your kindness and generosity. 

Thank you Carolle Ryan of Liberte` Accounting Inc. and Paul Friedlander of Total Title Solutions for providing lunch for the REALTOR Safety Fair.  Everyone throughly enjoyed the fair type food, the popcorn and the ice cream.  We sincerely appreciate your kindness and generosity. 
We would also like to thank all of our presenters for an outstanding job and our members for attending the fair! W

e

sincerely appreciate each and every one of you!
Please support our Business Partners!
                                                                                       


West Pasco Board of REALTORS® gives back to the community!
The Civic Affairs/HoP Committee presented a check to Joining Hands Mission this Sunday, March 24th in the amount of $250.00 to help feed the homeless. They also helped to serve the food. 
Joining Hands is a source of hope to the persons they serve in our community through physical and spiritual nourishment. We would like to thank John Gibeau and Maria Brandes for making us feel so welcome.
If you would like to donate to Joining Hands Mission United Methodist Church, they are located directly behind the Ashbury United Methodist Church, 4204 Thys Road, New Port Richey, FL 34653.
Pictured from left to right, 2019 Board President, David Longspaugh, Civic Affairs/HoP Committee Chairman, Jim Wallace, Connie Lucco, John Gibeau of Joining Hands Mission and Rocky Rockwell.
 Are You Getting The Most Out Of The Tax Laws?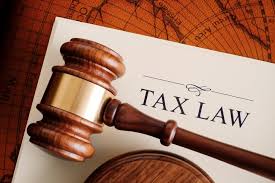 Members may not be aware that the solicitation of potential customers is regulated under the Telephone Consumer Protection Act (TCPA).

TCPA prohibits text messages to wireless numbers using automated telephone 
dialing equipment without adequate consent. We have noticed an uptick on issues regarding the TCPA. For more information, below are links to NAR's website:
Premium Business Partners
Come & Discover West Pasco County
West Pasco County is situated along the Nature Coast of Florida over-looking the beautiful blue-green waters of the Gulf of Mexico. Blanketed in Florida sunshine and flowing with neighborhood unity, each community in West Pasco holds a unique history and captivating charm.