We are pleased to announce that the West Pasco Board of Realtors will re-open our doors to our members on Monday, June 1, 2020!  Even though we have been here to service our members, we have truly missed all of you. We look forward to seeing you soon and we thank all of you for being a member of our Board. WPBOR loves our members!

A special thank you to Mike Chissell of Mike Chissell Mortgage and Paul Friedlander of Total Title Solutions for sponsoring our General Membership Meeting which was a live stream on May 20, 2020! If you would like to see the video, please go to:

                             

Thank you to Raelene Majino-Smith and Tanita Montgomery of Homespire Mortgage for teaching "Mortgage Crash Course for Agents" and for providing refreshments for the attendees. Your presentation was excellent and you kept everyone motivated while providing very valuable information.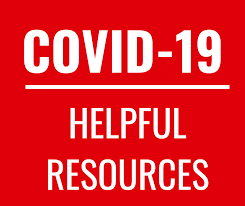 BREAKING NEWS
Realtors, Unemployment and Benefit Applications
Don't apply yet. Florida is overseeing unemployment benefits for independent contractors for the first time without a system in place to do so – and its regular unemployment applications were up 1,150% last week.
Make sure your are following Florida Realtors News for updates.

NAR updates their resource page daily.

Florida Realtors COVID-19 Resource Page has been updated!
The Florida Realtors coronavirus resource page now features a video answering many questions regarding use of the Coronavirus/COVID 19 addendum. There is also a link to a full list of FAQs. This is general guidance for use of the form. Given the unprecedented nature of this pandemic, members are encouraged to call the legal hotline at (407) 438-1409 for specific questions. 
IMPORTANT – 
Open Houses Must Adhere to CDC Guidelines
The Florida Surgeon General has informed Florida Realtors of anecdotal reports of open houses with more than 10 attendees.  It is essential that any open house adhere to CDC recommendations for safe social distancing.
Housing is an essential need and Realtors in Florida need to continue to work to provide it but only in a safe format. Please note that yesterday, Florida Realtors, the Florida Land Title Association and the Florida Home Builders Association asked Gov. Ron DeSantis to consider real estate transactions and title recording essential services which should remain active, pledging to adopt steps to minimize health and safety risks for practitioners and customers.
Please ensure your social media and advertising communications do not mislead the public about access to open houses in large groups. Please institute controls to ensure no more than 10 people, including yourself, gather at one time, and keep to the required 6-feet distance between individuals.
Thank you for your cooperation.
Juana Watkins
Florida Realtors General Counsel
"""""""""""""""""""""""""""""""""""""""""""""""""""""""""""""""""""""""""""""""""""""""""""""""""""""""""""""""""""""""""""""""""""""""""""""""""""""""""
Click on the link below to find out why Home Ownership Matters!

 Are You Getting The Most Out Of The Tax Laws?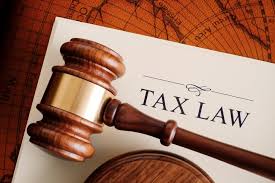 Members may not be aware that the solicitation of potential customers is regulated under the Telephone Consumer Protection Act (TCPA).

TCPA prohibits text messages to wireless numbers using automated telephone 
dialing equipment without adequate consent. We have noticed an uptick on issues regarding the TCPA. For more information, below are links to NAR's website:
Premium Business Partners
Come & Discover West Pasco County
West Pasco County is situated along the Nature Coast of Florida over-looking the beautiful blue-green waters of the Gulf of Mexico. Blanketed in Florida sunshine and flowing with neighborhood unity, each community in West Pasco holds a unique history and captivating charm.