Thank you Carolle Ryan of Liberte` Accounting Inc. and Paul Friedlander of Total Title Solutions for providing lunch for the REALTOR Safety Fair.  Everyone throughly enjoyed the fair type food, the popcorn and the ice cream.  We sincerely appreciate your kindness and generosity. 
We would also like to thank all of our presenters for an outstanding job and our members for attending the fair! W

e

sincerely appreciate each and every one of you!
Please support our Business Partners!
                                                                                       


West Pasco Board of REALTORS® gives back to the community!
The Civic Affairs/HoP Committee presented a check to Joining Hands Mission this Sunday, March 24th in the amount of $250.00 to help feed the homeless. They also helped to serve the food. 
Joining Hands is a source of hope to the persons they serve in our community through physical and spiritual nourishment. We would like to thank John Gibeau and Maria Brandes for making us feel so welcome.
If you would like to donate to Joining Hands Mission United Methodist Church, they are located directly behind the Ashbury United Methodist Church, 4204 Thys Road, New Port Richey, FL 34653.
Pictured from left to right, 2019 Board President, David Longspaugh, Civic Affairs/HoP Committee Chairman, Jim Wallace, Connie Lucco, John Gibeau of Joining Hands Mission and Rocky Rockwell.
 Are You Getting The Most Out Of The Tax Laws?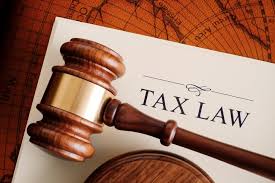 Members may not be aware that the solicitation of potential customers is regulated under the Telephone Consumer Protection Act (TCPA).

TCPA prohibits text messages to wireless numbers using automated telephone 
dialing equipment without adequate consent. We have noticed an uptick on issues regarding the TCPA. For more information, below are links to NAR's website:
Premium Business Partners
Come & Discover West Pasco County
West Pasco County is situated along the Nature Coast of Florida over-looking the beautiful blue-green waters of the Gulf of Mexico. Blanketed in Florida sunshine and flowing with neighborhood unity, each community in West Pasco holds a unique history and captivating charm.