Congratulations and thank you to all our members!

A huge thank you to Brent Strange of Republic Bank and Paul Friedlander of Total Title Solutions for providing lunch at our May General Membership Meeting. It was absolutely delicious and our members thoroughly enjoyed it! None of these programs would be possible without the help of our Business Partners. Thank you Brent and Paul for your kindness and generosity! We are extremely grateful!
July Smart Lunch
Thank you to our amazing Business Partners for  taking time out of your busy schedules to provide such valuable information to our members and for providing such a delicious lunch. We had a great turn out! We are looking forward to the next Smart Lunch on September 17th!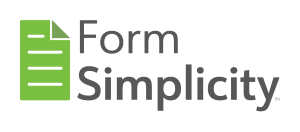 Introducing the New Form Simplicity
Form Simplicity is launching its redesigned application for Florida Realtors® on April 29, 2019. The new interface layout was designed to improve the user experience.
What's New
Form Simplicity continues to offer all the great features you already love. The improvements were made to the user interface, which was redesigned to be easier to navigate, to be ADA compliant and to have a Responsive Web Design for a better mobile user experience.
Responsive Web Design (RWD)
The new design features a Responsive Web Design, so it is easier to use on all devices: desktop, laptop, tablets, smartphones, etc. The application's layout will automatically adjust according to the browser size of the device.
ADA Compliant­­
The new design was carefully developed to meet the Americans with Disabilities Act (ADA) Standards for Accessible Design, meaning that Form Simplicity is accessible to people who have disabilities that affect their hearing, vision and physical capacities.
New Interface
The new design makes the application's interface more user friendly and maximizes the available screen area. There are four key sections in the Home page: Menu, Recent Transactions, Upcoming Tasks and Useful Tools.
·   Menu
The navigation menu has been grouped so that there are fewer tabs while retaining access to all the features.
·   Recent Transactions
Your most recent transactions will be visible and accessible from the home page. You can also create a new transaction from the home page, and the flow to creating a transaction will be smoother, with colorful buttons that are easy to identify, and an expanding page to view all information at once.
·   Upcoming Tasks
Your upcoming tasks are color coded, and available on the home page for easy access.
·   Useful Tools
Quickly locate the button to add a new contact, create clauses and more–right from the home page.
How to Log In
Log in as you normally do, via Forms.FloridaRealtors.org, FloridaRealtors.com or your local Board/MLSs intranet where available.
Try the New, Redesigned View: Once logged in to Form Simplicity, click on the orange "Try It" button under the folder icons, or the red "Try Your New Form Simplicity" button at the top of the page. Then click on the "Continue to the New Form Simplicity" button.
The redesigned application will be available to our members beginning on April 29, 2019.
Go back to the Current View: Once in the redesigned view, use the gray "Switch to old view" button located in the right side of Upcoming Tasks, to go back to the current view.
Both sites will be available for a period of time, giving you the opportunity to learn how to navigate the new platform before the current platform is discontinued. Your data will be available in both platforms during this time.
Register for a Live Webinar
Members have the opportunity of joining Live Webinars to become familiar with the new interface. Several webinars are available during the week of April 29 – May 3.
Check out the times and register today at formsimplicity.com/JoinWebinar2
Get Support
Tech Helpline is also available to members who have questions about the redesigned platform. Call: (407) 587-1450, chat live: chat.techhelpline.com or email: support@techhelpline.com. Mon. to Fri. 9 am to 8 pm, Sat. & Sun. 9 am to 5 pm ET.
Your Complimentary Access
Form Simplicity's Professional Edition is available to you at no additional cost and is a benefit to all Florida Realtors members.
West Pasco Board of REALTORS® gives back to the community!
The Civic Affairs/HoP Committee presented a check to Joining Hands Mission this Sunday, March 24th in the amount of $250.00 to help feed the homeless. They also helped to serve the food. 
Joining Hands is a source of hope to the persons they serve in our community through physical and spiritual nourishment. We would like to thank John Gibeau and Maria Brandes for making us feel so welcome.
If you would like to donate to Joining Hands Mission United Methodist Church, they are located directly behind the Ashbury United Methodist Church, 4204 Thys Road, New Port Richey, FL 34653.
Pictured from left to right, 2019 Board President, David Longspaugh, Civic Affairs/HoP Committee Chairman, Jim Wallace, Connie Lucco, John Gibeau of Joining Hands Mission and Rocky Rockwell.
 
This year, RPAC is celebrating its 50th anniversary. Florida Realtors marked the occasion with a look at local, state, and national accomplishments. Take a look at the 50th Anniversary Florida Realtors PAC Video!
Are You Getting The Most Out Of The Tax Laws?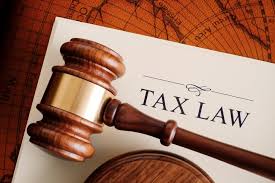 Members may not be aware that the solicitation of potential customers is regulated under the Telephone Consumer Protection Act (TCPA).

TCPA prohibits text messages to wireless numbers using automated telephone 
dialing equipment without adequate consent. We have noticed an uptick on issues regarding the TCPA. For more information, below are links to NAR's website:
Wire fraud cases are on the rise; and buyers are being bilked out of hundreds of thousands of dollars. Criminals use sophisticated software to hack email accounts and look for keywords that indicate a transaction is in progress. Florida Realtors has added a Wire Fraud Prevention notice to the forms library to assist you in working with buyers to help them understand the danger of fraudulent wiring instructions.
Click here to access the Wire Fraud Notice Form. (You will need to login to Form Simplicity.)
Pasco County National Flood Insurance Program
Click here for detailed information.
Premium Business Partners
Come & Discover West Pasco County
West Pasco County is situated along the Nature Coast of Florida over-looking the beautiful blue-green waters of the Gulf of Mexico. Blanketed in Florida sunshine and flowing with neighborhood unity, each community in West Pasco holds a unique history and captivating charm.