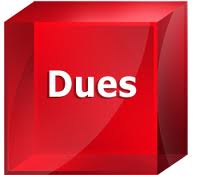 2023 Board Dues Renewal were due on January 1, 2023. The bill is for January – December 2023.    
A Late Fee of $50.00 was assessed to any unpaid REALTOR® member on February 1, 2023.      
To pay your Board Dues online, please follow these steps:
Go to:  https://mdweb.mmsi2.com/wpasco/         
Enter your NAR I.D. Number then Click on Sign In (If you do not know your NAR ID Number, please call the office at 727-848-8507 and we will provide it to you).
After you Login, go to the far right of your screen to "Account Balances/Payment History." Your Association Balance will be displayed.
Click on Pay Now.  You will see two open invoices. One is for your Board Dues, and one is for the RPAC Dues.
Before you pay the invoice(s), you can click on the invoice number. Another window will pop up. You can now print the invoice. After you close the window, you will now be able to pay what is owed.
Please note that if you do not wish to pay RPAC, you will need to uncheck the box for that amount. Click on the green button below which will show the amount you are paying.
Another window will pop up. This is where you will "Select Your Payment Method" and enter your credit card information on the screen. Scroll down to the bottom and press "Next."
The next window (My Account Checkout) will show the amount you are paying. Make sure the amount you are paying is correct. If it is, click on "Submit Payment."
Another window will pop up that will show you that your transaction has succeeded. You will be e-mailed a receipt after you pay the invoice. You can also the print the receipt out for your records.
If you have any questions, please e-mail diana@wpbor.com or call the office at 727-848-8507.
Thank you. We appreciate you being a member with the West Pasco Board of Realtors.