The Board Office is closed for anyone who would like to enter the building for the safety of our members and staff.
However, we are available for assistance via telephone at 727-848-8507 or via e-mail:
Sammie Copeland – sammie@wpbor.com
Diana Cammaratta – diana@wpbor.com
Linda Reardon – lindy@wpbor.com
Lindsay Monson – lindsay@wpbor.com
We hope you and your families stay well during this trying time.
Our thoughts and prayers are with everyone.
"""""""""""""""""""""""""""""""""""""""""""""""""""""""""""""""""""""""""""""""""""""""""""""""""""""""""""""""""""""
An update from our Board President, Michael J. Gallo….

This week I participated in another tele-conference with the Florida Realtors leadership team and we were joined by a member of NAR.  You no doubt know by now that in the state of Florida real state services are deemed essential.  The state of Florida has given us a great opportunity to remain in business but this is not a free pass. We can lose this label if we are observed to be a catalyst for the virus spreading.  We all must conduct our business in a responsible and professional manner.  
NAR's Right Tools Right Now are available for Free or at Significant Discounts. You can find the information here:
You may not be comfortable operating your real estate business right now and that is fine. You have the option to refer any leads to a fellow licensee.  You may find that home inspectors, appraisers, surveyors, moving companies and other support services may be limited. You will need to adjust your contracts and timelines accordingly. Mortgage professionals may experience a longer wait time for documents or verification of employment as some businesses may be operating with light staff and virtually. 
Here are links to the FR and NAR websites for COVID-19. These sites are updated as information is available.
Please know that your West Pasco Board of Realtors and FR and NAR leadership teams are working for you.  I have had conversations with our neighboring board presidents' and I can say that everyone is working diligently for their members.  The West Pasco Board of Realtors building is closed to the public. The staff is still working full-time and are available via phone or email to serve you.  Lockboxes can be purchased over the phone and you can pick them up at the front door of the building in a no contact manner.
I wish you all the best as we move into our first official lockdown weekend. Please heed the orders and advisement of local, state and federal officials. 
Be well and be safe. 
Michael J. Gallo, President
West Pasco Board of Realtors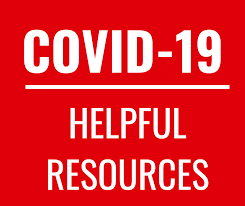 BREAKING NEWS
Realtors, Unemployment and Benefit Applications
Don't apply yet. Florida is overseeing unemployment benefits for independent contractors for the first time without a system in place to do so – and its regular unemployment applications were up 1,150% last week.
Make sure your are following Florida Realtors News for updates.

NAR updates their resource page daily.

Florida Realtors COVID-19 Resource Page has been updated!
The Florida Realtors coronavirus resource page now features a video answering many questions regarding use of the Coronavirus/COVID 19 addendum. There is also a link to a full list of FAQs. This is general guidance for use of the form. Given the unprecedented nature of this pandemic, members are encouraged to call the legal hotline at (407) 438-1409 for specific questions. 
IMPORTANT – 
Open Houses Must Adhere to CDC Guidelines
The Florida Surgeon General has informed Florida Realtors of anecdotal reports of open houses with more than 10 attendees.  It is essential that any open house adhere to CDC recommendations for safe social distancing.
Housing is an essential need and Realtors in Florida need to continue to work to provide it but only in a safe format. Please note that yesterday, Florida Realtors, the Florida Land Title Association and the Florida Home Builders Association asked Gov. Ron DeSantis to consider real estate transactions and title recording essential services which should remain active, pledging to adopt steps to minimize health and safety risks for practitioners and customers.
Please ensure your social media and advertising communications do not mislead the public about access to open houses in large groups. Please institute controls to ensure no more than 10 people, including yourself, gather at one time, and keep to the required 6-feet distance between individuals.
Thank you for your cooperation.
Juana Watkins
Florida Realtors General Counsel
"""""""""""""""""""""""""""""""""""""""""""""""""""""""""""""""""""""""""""""""""""""""""""""""""""""""""""""""""""""""""""""""""""""""""""""""""""""""""
Click on the link below to find out why Home Ownership Matters!

 Are You Getting The Most Out Of The Tax Laws?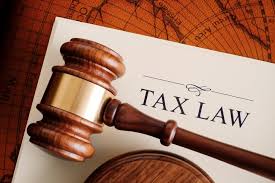 Members may not be aware that the solicitation of potential customers is regulated under the Telephone Consumer Protection Act (TCPA).

TCPA prohibits text messages to wireless numbers using automated telephone 
dialing equipment without adequate consent. We have noticed an uptick on issues regarding the TCPA. For more information, below are links to NAR's website:
Premium Business Partners
Come & Discover West Pasco County
West Pasco County is situated along the Nature Coast of Florida over-looking the beautiful blue-green waters of the Gulf of Mexico. Blanketed in Florida sunshine and flowing with neighborhood unity, each community in West Pasco holds a unique history and captivating charm.