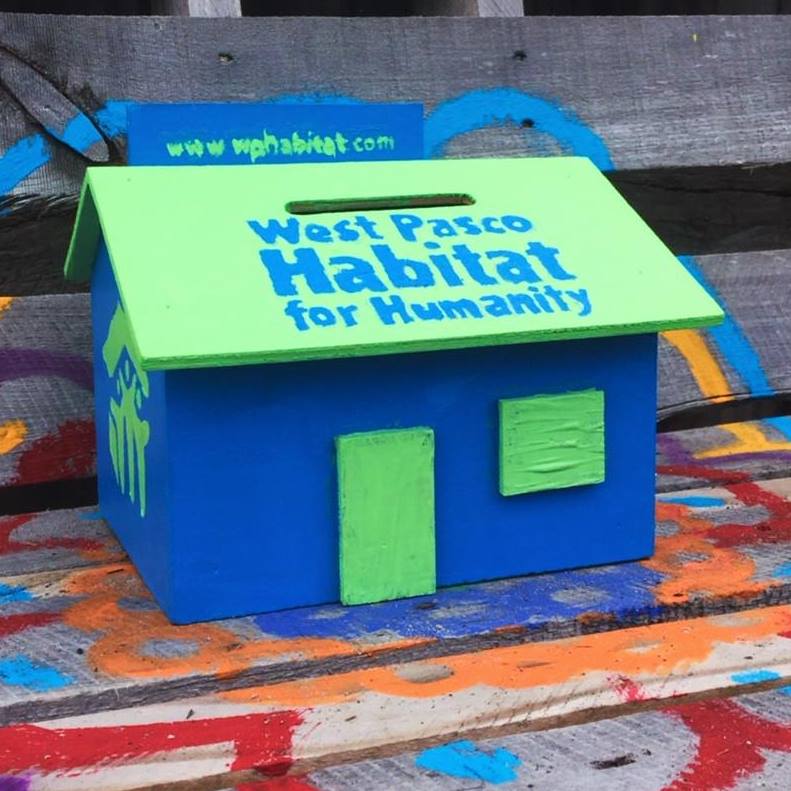 West Pasco Habitat would like to take this opportunity to let our volunteers know how special they are, and how much we appreciate them.  Volunteers are the lifeblood of our organization.  Put Simply, West Pasco Habitat would not be in existence if it wasn't for the hard work and determination of those who donate their time and effort to help this worthy cause.  When volunteers fall in love with this organization and it's mission, it becomes a significant part of their lives in many ways.  No feeling in the world is greater than working for a cause that inevitably changes the lives of families in need of our services.
There are many ways to get involved as a volunteer.  Some people enjoy volunteering at the job site where they play a direct role in the actual construction of a home.  Our office volunteers are behind the scenes coordinating successful and smooth operations for the affiliate.  The ReStore volunteers are highly valued for organizing the store, helping customers with sales and donations and creating a friendly atmosphere.  All volunteers at West Pasco Habitat, no matter what role they play, are crucial to our past, present, and future success.
Again thank you so much for everything you've done!  It takes good hearted souls like you to make this all happen.  People that help eliminate poverty housing and substandard living conditions are truly blessed and invaluable.  We appreciate your continued help and support and you're an inspiration to our organization.
If you would like to volunteer with us, please contact our office for a volunteer application. You can also download and print our application from home by simply selecting the form from the Homeownership Partnership Documents.